Performance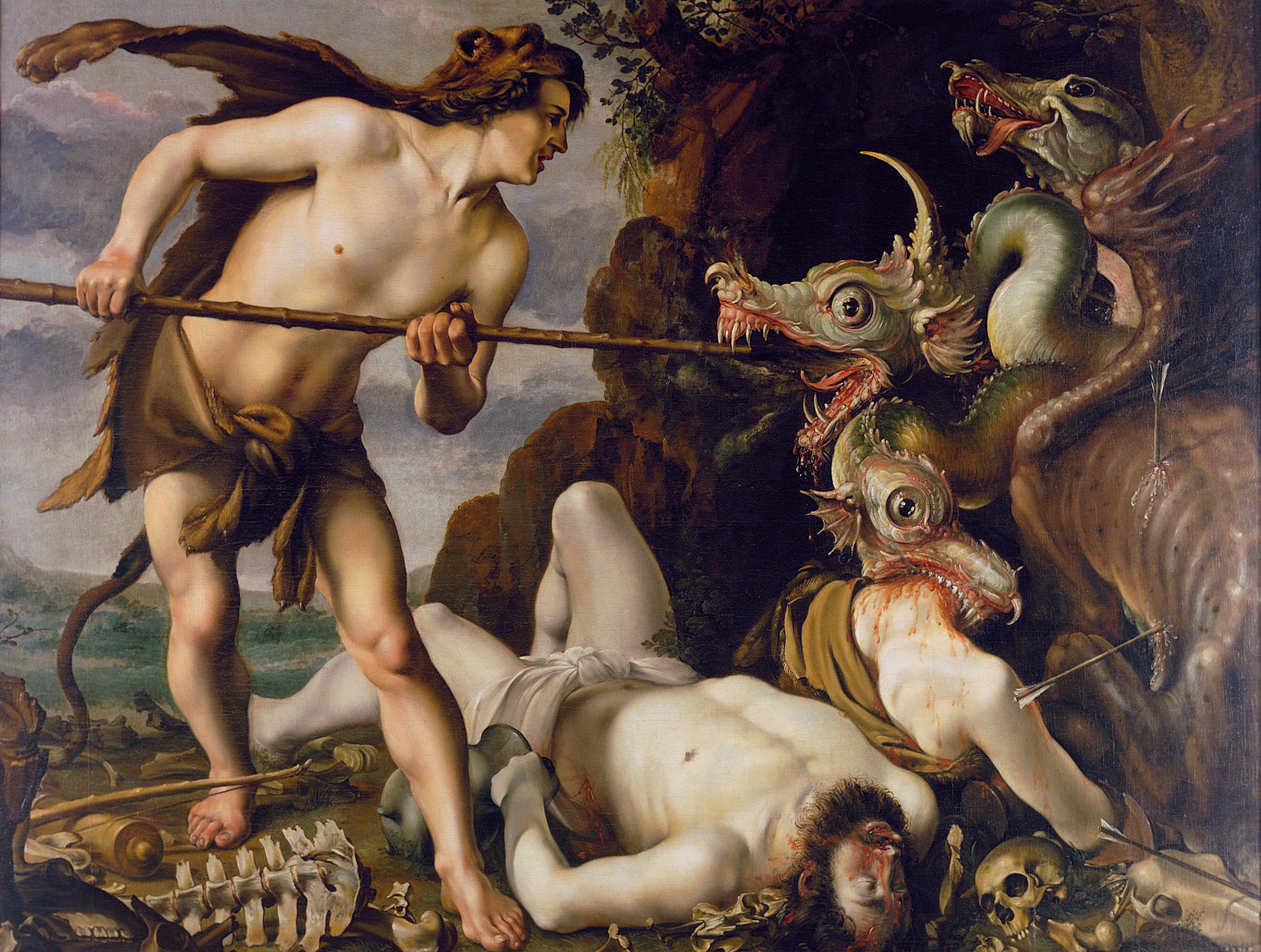 Jean-Baptiste Lully's Cadmus et Hermione (1673)
July 13, 2018, 8:00 pm
Production Staff
Stage Director: Drew Minter
Music Director: Adam Pearl
Dance Directors: Dorothy Olsson, Kaspar D. Mainz
Texts: Lawrence Rosenwald
Costumer: Ronnie Snader

With Cadmus et Hermione, in 1673, Lully and poet Philippe Quinault invented a new type of entertainment,
the tragédie lyrique. With its plot of amorous intrigue, Cadmus et Hermione involves thwarted high-born lovers,
mythological beasts, numerous gods and goddesses attempting to control their liaison, and comic servants with amorous designs
of their own. Fully costumed and staged, with Baroque Academy singers, and orchestra.
Note: Participation in the opera is reserved for full-time dancers; others are accepted only by audition.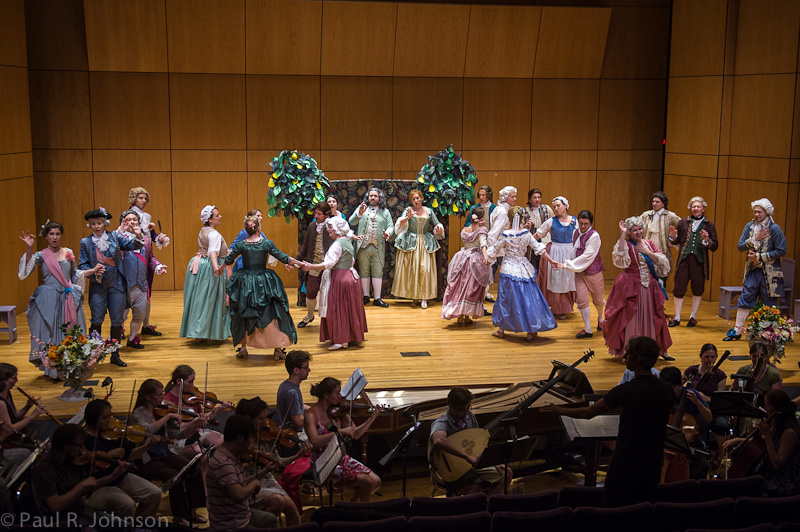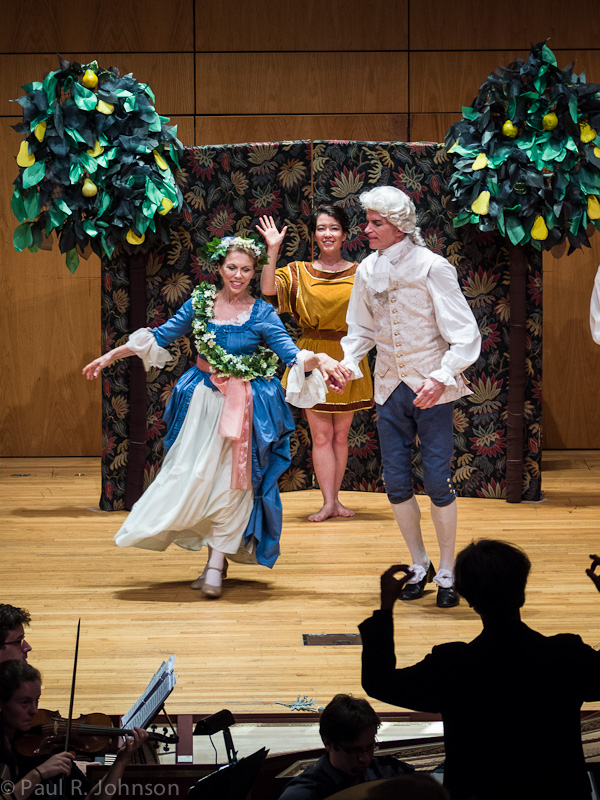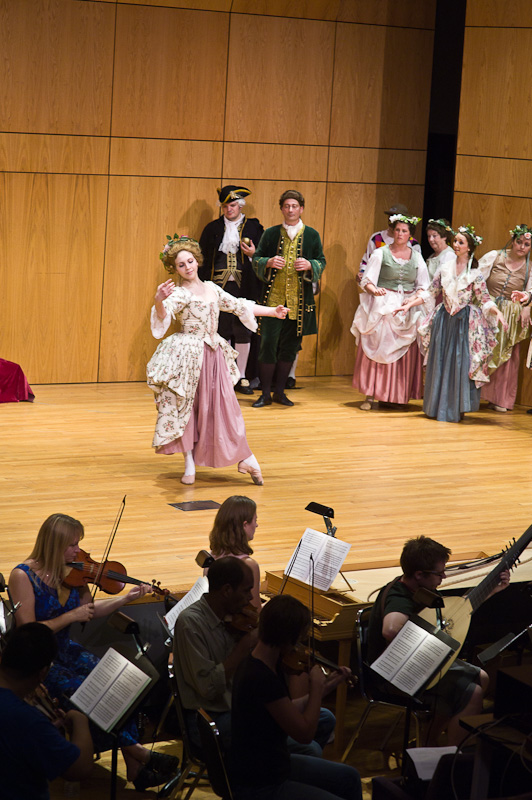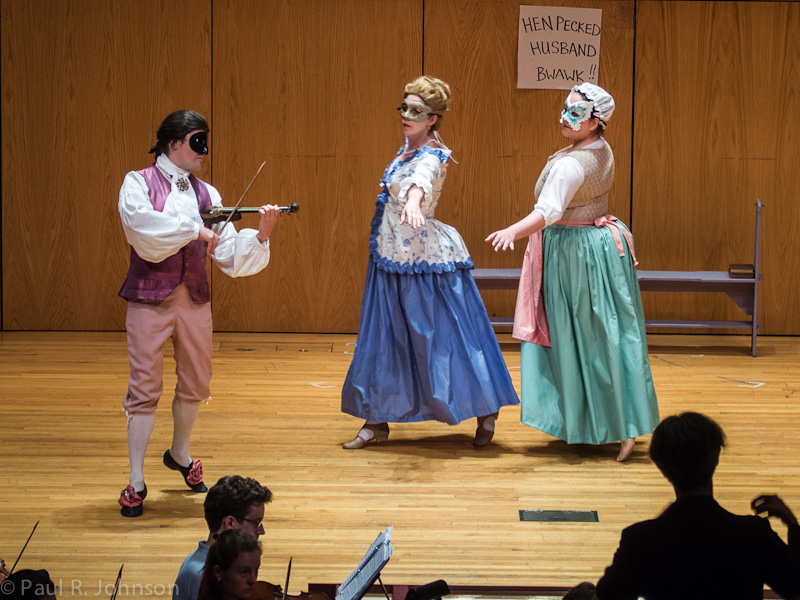 (Photos by Paul R. Johnson)